Hollywood
Bill Nye to Host New Peacock Original Series The End is Nye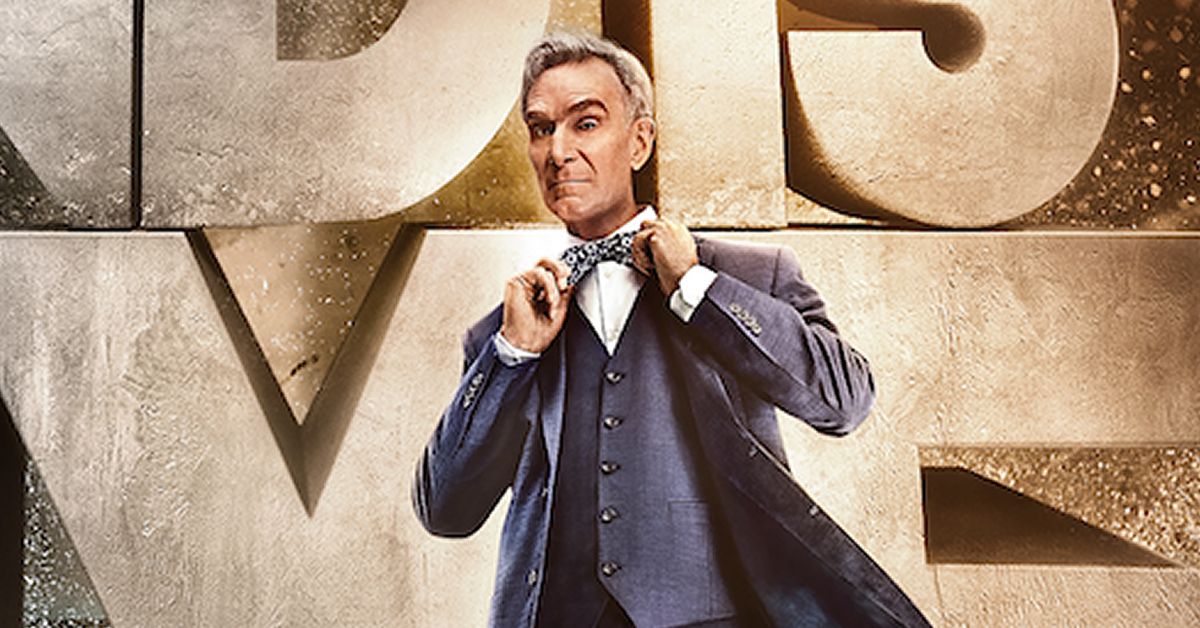 If you were a child of the '90s, you know who Bill Nye is. The science guy himself has been teaching kids and adults for decades, but he's not done yet. Peacock TV is teaming up with Nye in the form of a new show called The End is Nye. Hypebeast.com has the official synopsis, which can be read below.
THE END IS NYE sends Bill Nye into the most epic global disasters imaginable –- both natural and unnatural -– and then demystifies them using science to show how we can survive, mitigate, and even prevent them.
Brannon Braga is attached as executive producer and showrunner to The End is Nye, as well as directing all 45-minute episodes. Nye will be joining Braga as executive producer as well as hosting the show. Seth MacFarlane will also be executive producing and, according to his Twitter, will also be appearing in a cameo on the show! MacFarlane also shared the first promotional image for the series which can be seen below. The End is Nye will also be executive produced by Erica Huggins of Fuzzy Door Productions. The series will be co-produced between UCP and Universal Television Alternative.
Bill Nye himself has said the following in a statement with Deadline about the upcoming project. Nye specifically nails that the ultimate goal of the show is to give hope to audiences about how we can push forward in difficult times.
"Right now our world is a very scary place, and yet full of opportunities to make life better for all of us— for everyone on Earth. Speaking of Earth, the big idea behind The End Is Nye is that for the first time in the history of our planet, we humans can control our fate. We can see the potential for these overwhelming disasters, and we have the means to avoid them. With science, we can change the world."
Braga adds to this goal in his own statement. He further pushes how knowledge and science can ultimately push the human race to surviving all that is thrown our way. Hope, confidence, and knowledge are the keys.
"The End of Nye is a relationship show. It's about our relationship with nature and how it can end in total disaster. It's also about how science can help that relationship to survive and thrive. Yes, The End of Nye is terrifying, but our ultimate goal is to boost human confidence with a welcome jolt of optimism about the future and scientific understanding."
Science Rules!
Bill Nye's ticket to stardom was in the children's educational program Bill Nye the Science Guy. The show covered a wide range of scientific topics for a child audience. The series went on to win 19 Daytime Emmy Awards over its five-season run. Nye stepped into the streaming world with the Netflix talk show Bill Nye Saves the World, in which he covered more adult topics for an audience that has since grown up with him. He currently hosts the podcast Science Rules!. Braga and MacFarlane have had a history collaborating on educational programs. Their most famous project was serving as producers in the reboot of Carl Sagan's Cosmos, hosted by Dr. Neil deGrasse Tyson, in which Braga has also directed multiple episodes.
The End is Nye will be premiering on August 25th.
Movie download online free
Hollywood Movie Download
Hollywood Movie Download Free
Hollywood Movie free
Hollywood Upcoming Movie News
Hollywood Upcoming Movie News First